Zouk, Blues and Kizomba Night af Café Globen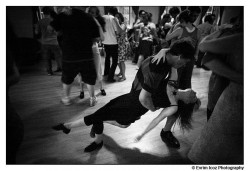 fredag 27 januar, 2017 - 18:30
This night is for all the people, that loves to dance and that are open minded and open hearted  We will start the night with a 90 minutes workshop where we will work with connections, musicality, rhythm and some basic steps that are easy for all to follow. This is to give us a base how to dance with people dancing a different style. 

After that the dance floor is open for all to dance blues, zouk, kizomba or play around with a fusion. Other styles are also much welcome, this is a playground to explore dancing. We are all here to have fun, socialize and dance. 

What ever your dance background might be, this will open your senses to new input and that will help you improve in your own style.
We will make a playlist that will have a bit of all the styles and also music that we find good to dance to, not matter what style you are dancing. (and we will a lot of extra music with us as well, if you have suggestion for some music you would like to dance to, please write us!)
We have to buy our drinks at the bar, but the good thing is, that the prices are very fair look here: http://cafegloben.dk/menukort/. We are so happy that we can dance there and hope to give them a little business, so that we can come again ☺
Practical info:
When: 27th of January
Where: Café Globen, Turesensgade 2b, 1368 København
What time: Workshop at 18.30-20, free dancing from 20-00 or maybe longer… if we cannot get enough!
Price: 50 kr. for workshop and party, 30 kr. For party alone
Teachers: Nuno Catharina Pedersen og Connie Yndal
PS. I have put up a few videos that you check put for the different styles