Brazil in Crisis – About a New Economic Agenda, Political Bargaining and Those Who Pay the Bill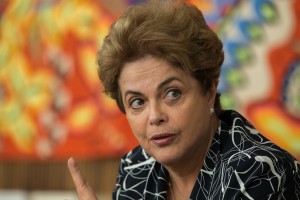 tirsdag 14 november, 2017 - 19:30
Georg Wink – lektor ved KU
No sooner had Dilma Rousseff (Workers' Party) been reelected as Brazil's president in 2014 when the political opposition, aided by the mass media, stimulated broad public support and started to work towards overthrowing the president in order to impose their own political agenda and economic policies.
They succeeded in doing so, in August 2016, by pushing through a so-called impeachment process, which brought Vice-President Michel Temer as their zealous marionette into office. Since then, Brazil has witnessed a breathtaking legislative activity to make it – in neoliberal eyes – fit for the future, which, instead of stabilizing the country, has so far provoked a general turmoil and further deteriorating economic and social indicators.
The presentation will explain about the backgrounds of this extremely worrying course of events, showing which interests are really in play, how they have managed to prevail against democratic structures and what the drastic consequences for the Brazilian people are.
Tilmelding ikke nødvendig.