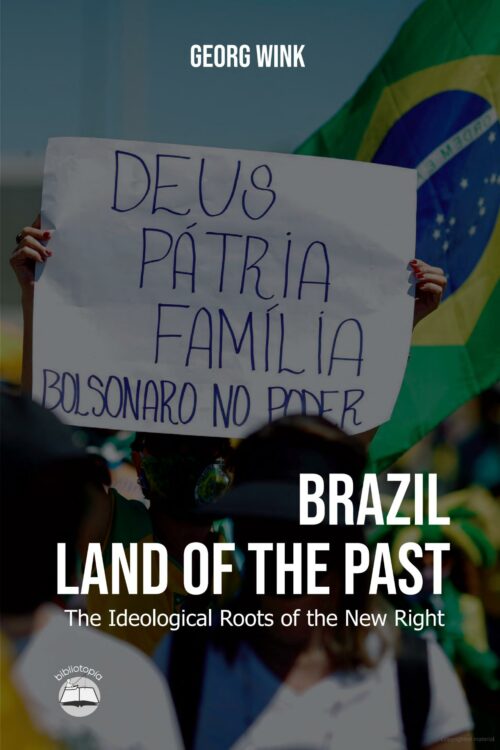 onsdag, d. 27. april 2022 – kl. 19:00
Lektor Georg Wink, fra KUA lancere sin nylig udgivet bog, "Brazil, Land of the Past". Foredraget foregår på engelsk.
Brazil, Land of the Past scrutinizes the ideological roots of the so-called New Right in Brazil. The book traces the continuity and resilience of a system of thought based on the idea of a God-given hierarchical order to be defended against any social contract and modernizing relativization. It explains in detail how today a diverse movement — which includes actors ranging from the authoritarian Bolsonaro wing to economic liberals to the military to both Catholic and evangelical religious conservatives – assumes unanimously the ideas of this tradition as underlying premises of their political action. Though not always explicitly, this drives the self-declared "liberal-conservative" but rather anti-modernist reaction which claims to liberate an imaginary authentic "Brazil" from an aberrant "State" – and in so doing intends to preserve inherited privilege in an extremely unequal society.
Georg Wink is Associate Professor of Brazilian Studies at the University of Copenhagen where he directs the Center for Latin American Studies. He held previous positions at the Freie University Berlin, Federal University of Minas Gerais in Belo Horizonte and Technical University Dresden. He has published widely on Brazil's society, culture and history of ideas.